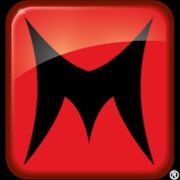 Machinima is a gaming channel. It has a channel on YouTube where Richalvarez often posts videos, such as Snez Pez, Super Mario Chat Roulette, and Dr. Mario Begins. They also made Super Mario Drive Thru, Super Mario Drive Thru KFC, Super Mario Drive Thru Taco Bell, and Super Mario Drive Thru Wendy´s.
External links
Edit
Ad blocker interference detected!
Wikia is a free-to-use site that makes money from advertising. We have a modified experience for viewers using ad blockers

Wikia is not accessible if you've made further modifications. Remove the custom ad blocker rule(s) and the page will load as expected.